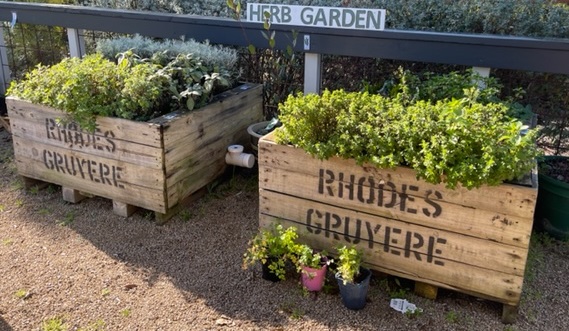 We know what having fresh herbs means for our travelling guests to be able to use in their dinner preparations, so that is why we decided 3 years ago to install our very own herb garden for their use & enjoyment.
Herbs – Thyme, Curry, Rosemary, Oregano, Parsley, Coriander, Chives, Marjoram & Mint.
Guests have been very happy to have our herb garden available to them (at no cost) and have commented on how the little things like this make a huge difference to them enjoying their stay more.
Our Herb Garden is flourishing 3 years on…
Back to blog page