Park Info
We are pleased to provide a wide range of facilities in the park to make your stay a pleasant and enjoyable experience. We have implemented 'Let's be Covid Safe together' which enhances our existing cleaning standards and practices to ensure your safety and minimise the risk for all. If there is anything we can do to make your stay better, do not hesitate to chat to one of our staff, in the park or contact the team at reception.
Amenities for those with Disabilities
Fires Permitted (Allocated areas only)
Grassed Tent / Campervan Sites
Pet Friendly (Conditions Apply)
Sewage Dump Point including RV Gravity Feed Inlet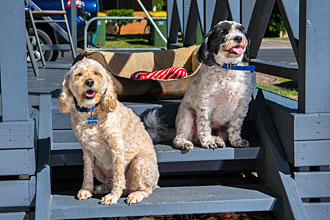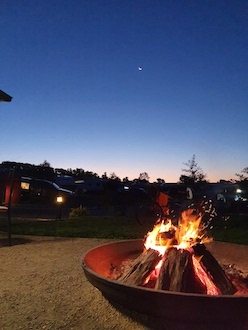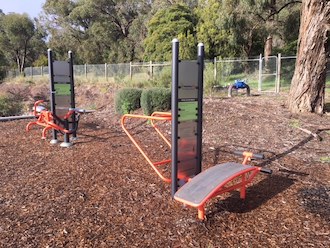 Pet Rules & Guidelines
Your pet must be kept on a leash at all times when on park property.

Any disturbances such as barking must be kept to an absolute minimum to ensure that other guests are not inconvenienced.

You are responsible for cleaning up after your pet.

With the exception of assistance animals, all other pets are not allowed in any of our cabins or facilities such as Amenities, Playground, Laundry and Camp Kitchen.
Nearest off-leash area
Lilydale Lake – Leash Free Dog Area
Nearest Pet Cleaning Facility & Doggie Day Care
Yarra Valley Pet Resort
50 Pine Avenue, Badger Creek 3777
Phone: (03) 5962 5253
Nearest Vet
Yarra Ranges Animal Hospital
484 Maroondah Hwy, Lilydale 3140
Phone: (03) 9739 5244
Also offers a 24 Hour Emergency Service
Pooches & Pinot Winery Tours
Did you know you can take your dog on a wine tour!  Pooches & Pinot pick you up at no charge from the park.  Book direct with them.  

www.poochesandpinot.com.au
Supermarkets
Coles
Address: Yarra Valley Shopping Centre, Castella St & Maroondah Hwy, Lilydale 3140
Phone Number: (03) 9237 1400
Opening Hours: 7 Days, 7am to 10pm

Woolworths
Address: Lilydale Market Place, 33 Hutchinson St, Lilydale 3140
Phone Number: (03) 8756 2425
Opening Hours:

7 Days, 7am to 10pm
Service Station
BP (Next Door to Caravan Park)
Address: 87 Warburton Hwy, Lilydale 3140
Phone Number: (03) 9735 5308
Opening Hours: 7 Days, 6am to 8pm
Hardware
Bunnings
Address: 118 Main Street, Lilydale 3140
Phone Number: (03) 9213 7800
Opening Hours: 7 Days, 7am to 7pm
Camping Gear
Address: 

300 Canterbury Rd, Bayswater 3153

Phone Number: 

(03) 8720 4000

Opening Hours: 

7 Days, 10am to 5pm
Hospital
Maroondah Hospital
1-15 Davey Drive, Ringwood East 3135
Phone: 1300 342 255
GP
Lilydale Medical Centre
351 Main Street, Lilydale 3140
Phone: (03) 9735 7777
Dentist
Dental Logic
15 Maroondah Hey, Lilydale 3140
Phone: (03) 9735 5667
Pharmacy
Lilydale Amcal Pharmacy
351 Main Street, Lilydale 3140
Phone: (03) 9735 7710    
Office Hours
Monday - Friday. 9am to 6pm
Saturday - Sunday. 10.30am to 4pm
Public Holidays. 10am to 12pm
Closed Good Friday & Christmas Day
Facility cleaning times
Amenities:  Cleaned Daily between 10.30 am & 2.30 pm

Laundry:  Cleaned Daily between 10.30 am & 2.30 pm

Camp Kitchen: 8.00am Daily